The Scripture-Driven Church on your local station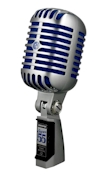 We welcome opportunities to air the broadcast on new stations, through the interest and support of individuals, churches, and organizations who are led by the Lord to help make this possible.
As a matter of good stewardship, it is our policy that we must have the financial support in hand to sustain the broadcast through the first six months, before we begin airing it on a new station. Airtime costs usually depend on a station's coverage area and audience size. In some cases, airtime for a weekly half-hour program is surprisingly inexpensive. If you have a station in mind, we can find out those details for you.
We will also work with you to publicize the program in your area by direct mail, e-mail, informational meetings, brochures, radio announcements, and other means.
If you would like to discuss a new station, please call us toll-free at 1-888-804-9655, or
contact us online
.